Vietnam web hosting
Trusted by over 10,000,000 websites in Vietnam!
Web Hosting in Vietnam. Starting at only $1.84/month. The server uses SSD storage, Cloudlinux, Litespeed web server helps speed up your website access. 123HOST's exclusive firewall technology helps the website to operate stably with uptime of up to 99.9%.
Free data transfer and 24/7 technical support. Best web hosting service in Vietnam.
Shared Hosting Service Price List
Location Vietnam

Plan
SSD Capacity
Addon Domain
Price
HostOne
1.2

GB

0
$1.84/ month
Order now
HostTwo
2

GB

1
$2.63/ month
Order now

Popular

HostThree
4

GB

2
$5.26/ month
Order now
HostFour
8

GB

3
$11.05/ month
Order now
HostFive
10

GB

4
$11.84/ month
Order now

Business Class

BusinessOne
6

GB

0
$7.89/ month
Order now

Business Class

BusinessTwo

12

GB

1
$10.53/ month
Order now

Business Class

BusinessThree
18

GB

2
$15.79/ month
Order now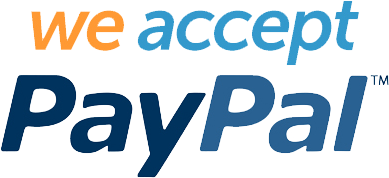 All hosting plans at 123HOST are UNLIMITED bandwidth, subdomain, parked domain, number of databases, number of email accounts, number of FTP accounts. See more the comparison of shared hosting plans here
Speed up 5 times with Litespeed Cache
Secure data with Jetbackup
Fight against denial of Service Attacks with DDoS Protection and Hardware Firewall
Fast transmission with servers in Vietnam
Performance
Speed up the access with Litespeed Cache.
Our hosting uses the premium Litespeed Enterprise Web Server. Going with the Litespeed Cache feature will help speed up your website. Support most popular CMS such as WordPress, Joomla, Xenforo, Drupal, OpenCart.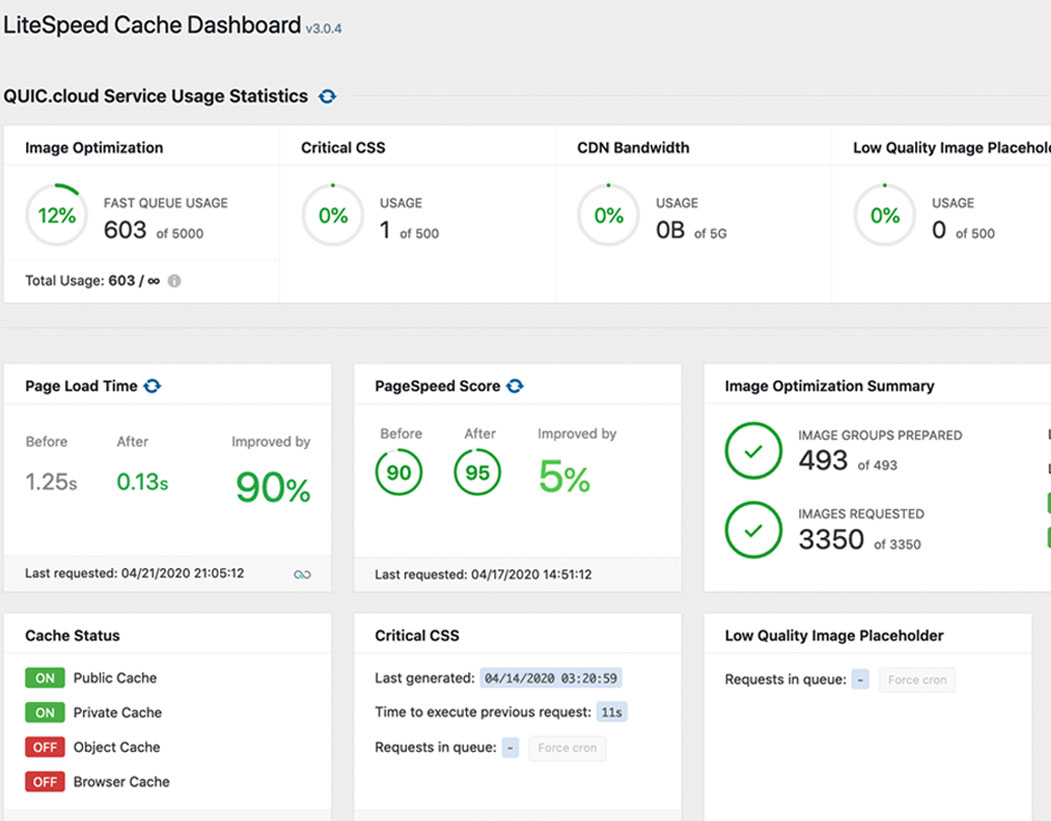 Litespeed Cache interface for WordPress.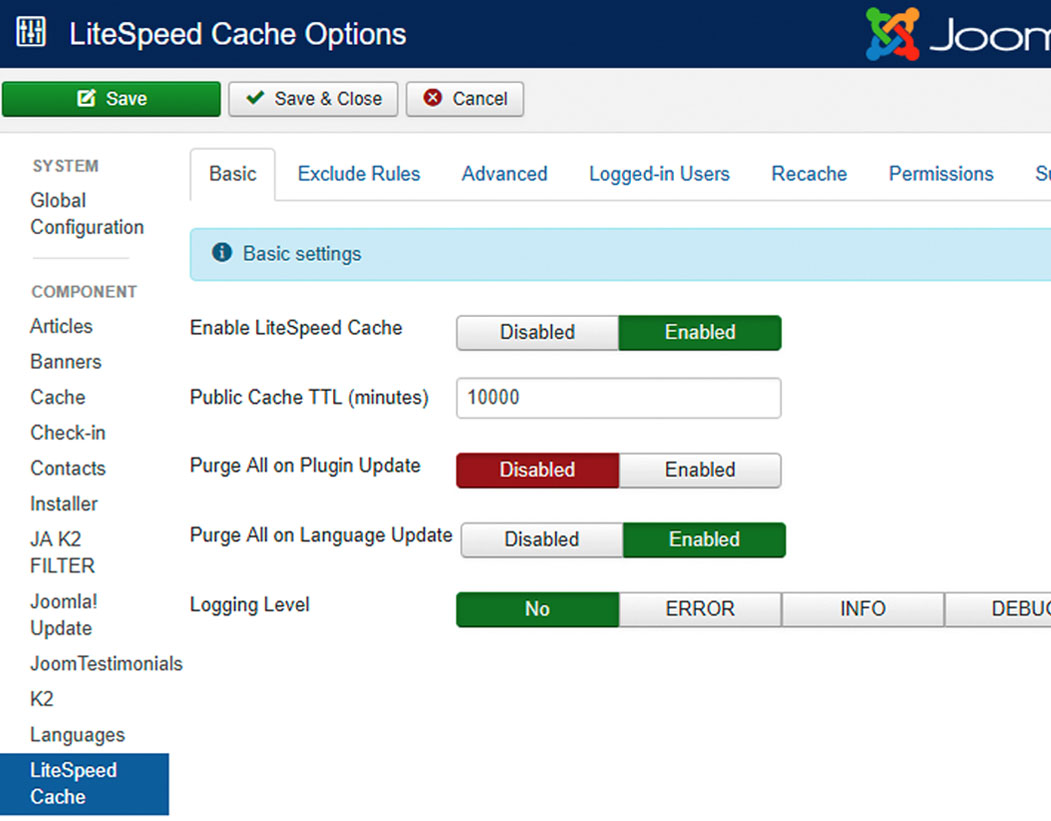 Litespeed Cache interface for Joomla.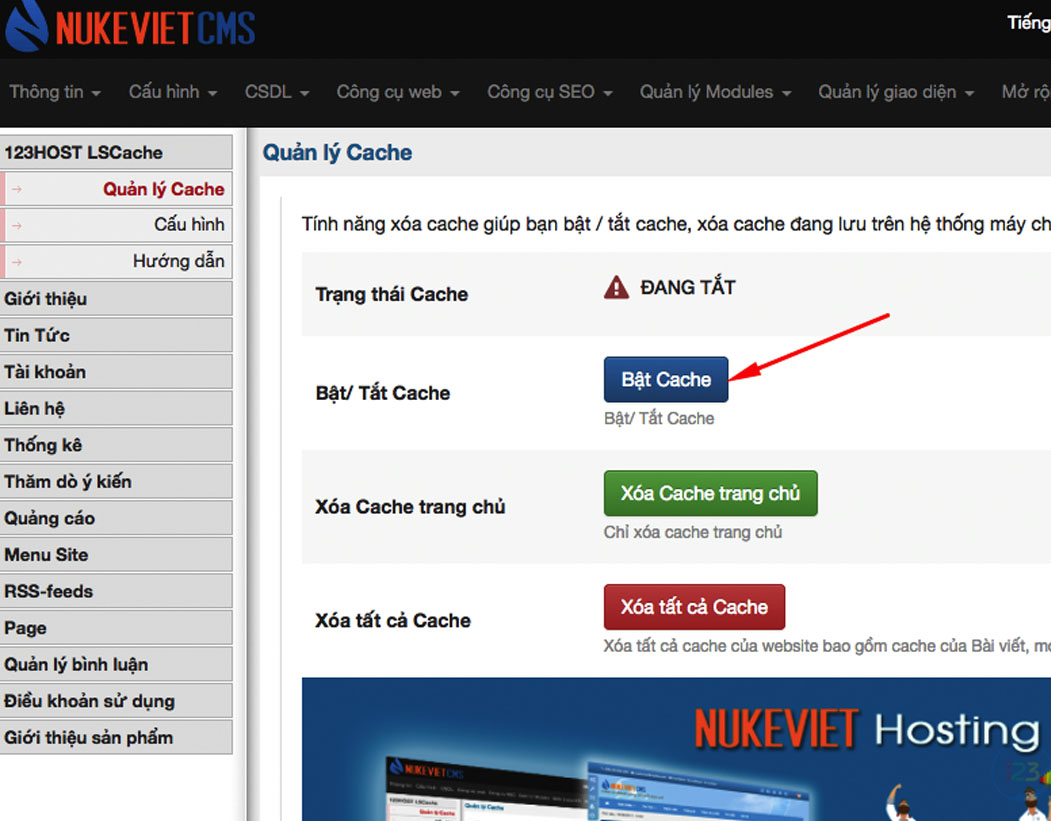 Litespeed Cache interface for Nukeviet. This plugin is developed by 123HOST.
Support
We are Vietnamese.
All 123HOST staffs are Vietnamese. We support customers in the English language, 24/7. Therefore, when using 123HOST's services, you not only get high-speed hosting but also fast support.
Technical Support
24/7
including holidays
Initialized
> 20.000
hosting accounts
With
> 7 years
Experience
Vietnam location
Fastest Transmission.
123HOST's hosting servers are located in Vietnam. Website loading speed and website resources will be faster many times than servers located abroad.
Don't worry about fiber optic cable breaks slowing down the website.
Avg Ping
7.6 ms
From Vietnam network
Ping faster
7 times
Compared to Singapore location
Ping faster
30 times
Compared to the US location
Absolute protection with DDoS Protection.
Your website will be protected by two layers of Web Anti-DDOS (layer7) and Hardware Firewall system (layer 4) of 123HOST.
Web Anti-DDOS is an anti-DDOS attack technology for websites developed by 123HOST. When there is an attack, the system will automatically turn on the filter, keeping your website safe 24/7.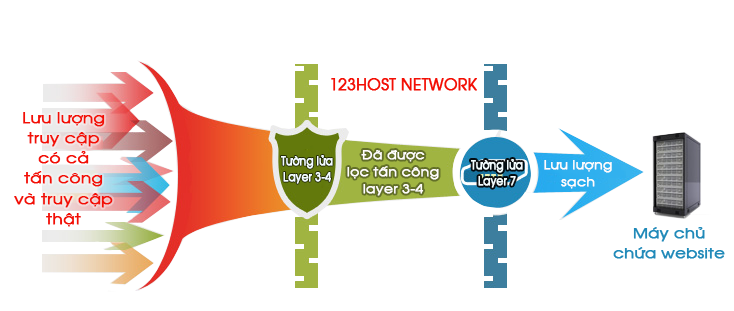 Protect more
20.000
Website
Recognize more
10.000
Attacks
High security with secureFolder.
You can lock folders and data on your hosting to prevent malware from changing the website content.
This is an advanced security technology, developed by 123HOST and exclusively for 123HOST's customers.
Secure data with Jetbackup.
You will not have to worry about data loss because we have a system that automatically backs up this data.
Freely restore data, download backups to your computer right in the cPanel interface. Support backup both source website and Database.
Uptime 99.9%
All of our hardware and software technologies help the system to operate stably. Your website will be accessed continuously 24/7. Data is absolutely safe.
Reviews from our customers.
Many customers are using it and are satisfied. Let us be at your service!
Mai Ngọc Long
Very good!
Tuấn Anh
Stable host, fast, enthusiastic support
Hà Thế Cường
Support staff very enthusiastic.
Nguyễn Tiến Minh
The host is very easy to use, fully functional. Support staff very enthusiastic. Just have a request, less than 5 minutes, you have supported me. VERY FRIENDLY. Thank you 123host.vn for providing good hosting for me and everyone.
Trần Đỗ Đức Nghĩa
Used 123host for nearly 2 years, the quality of hosting is so great. Technical staff support quickly 2-10 minutes after sending, excluding holidays. If possible, I hope we can update the Park Domain limit, which is great.
Nguyễn chí Dũng
I'm very satisfied
Tú Võ
Good service, fast and enthusiastic support, thank you all
Phạm
Attentive care, enthusiastic support to fix errors quickly for customers.
Choose 123HOST for your website to be efficient, safe and stable