Introduction cheap cloud vps service
123HOST's Cheap Cloud VPS  is a virtual private server service that is deployed and developed on the OpenStack cloud computing platform.
Rocket Cloud VPS uses the SSD hard drive and is inherited mordern features that 123Host has developed for its services such as FireWall system, Network, mornitoring system. Therefore, that helps 123Host always ensure the incredible speed and stability.
Instead of spending a significant amount of money on normal services, you can now own a service with a strong configuration with a half price.
CHEAP CLOUD VPS SERVICE
The best cheap cloud VPS service for you
CHEAP ROCKET-1G
$6.32 USD
1 Core CPU
1GB RAM
12GB SSD
Free Direct Admin
Free IPv6
CHEAP ROCKET-2G
$11.05 USD /month
1 Core CPU
2GB RAM
25GB SSD
Free Direct Admin
Free IPv6
Most Popular
CHEAP ROCKET-4G
$22.11 USD /month
2 Core CPU
4GB RAM
40GB SSD
Free Direct Admin
Free IPv6
CHEAP ROCKET-6G
$27.37 USD /month
2 Core CPU
6GB RAM
50GB SSD
Free Direct Admin
Free IPv6
CHEAP ROCKET-8G
$34.21 USD /month
4 Core CPU
8GB RAM
64GB SSD
Free Direct Admin
Free IPv6
CHEAP ROCKET-10G
$46.32 USD /month
4 Core CPU
10GB
80GB SSD
Free Direct Admin
Free IPv6
CHEAP ROCKET-16GB
$65.79 USD /month
8 Core CPU
16GB RAM
120GB SSD
Free Direct Admin
Free IPv6
ADDITIONAL SERVICES
CATEGORIES OF SERVICES

UNIT PRICE USD/MONTH

SOFTWARE LICENSE

CloudLinux Internal
21.02
Imunify360 (single)
28.66
Imunify360 (250 users)
61.14
cPanel Admin Cloud (5 Accounts)
34.39
cPanel Pro Cloud (30 Accounts)
51.58
cPanel Premier (100 Accounts)
77.38
LiteSpeed Web Host Enterprise (2 workers)
87.88
LiteSpeed Web Host Enterprise (4 workers)
124.18
FAST - STRONG - STABLE
Free IPV6
The first service of 123Host integrates automatic and free IPv6 allocation technology. You will now own this "fashionable" IP only 5 seconds after registration.
Fast Installation
Installing the new windows/linux operating system of cloud vps takes only 10s. 123Host will make you satisfied with this speed confidently.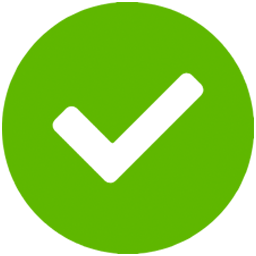 Fast Activation
The activation system is integrated automatically. Your service will be ready to use after you register the service for 30s.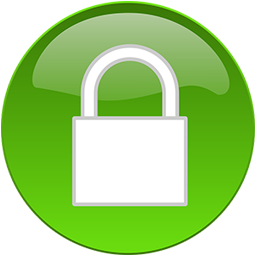 Security
Inheriting 123Host's Private Network and FireWall technology. Rocket Cloud VPS keeps your website safe and secure.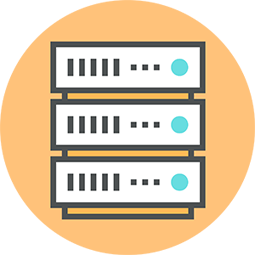 Powerful hard drive
Using SSD Enterprise hard drive and the newest Intel CPU. 123Host's Rocket Cloud will meet all of your demands.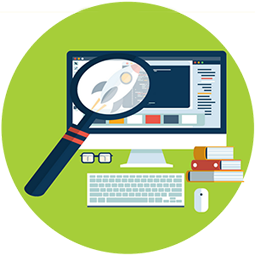 Exclusive Technology
Dozens of Template Window / Linux are integrated into the system. Automating password resets only 5s. Have you seen these technologies before?
FAQ - Requently Asked Questions
ADVANTAGES OF CLOUD VPS SERVICES COMPARING TO TRADITIONAL VPS
The Cloud VPS service is deployed on a cloud computing platform and operates on a variety of server connections. Therefore, comparing to traditional VPS, Cloud VPS guarantees the stability as well as the high performance. At the same time, upgrading and managing your Cloud VPS will be much easier.
WHEN I NEED THE TECHNICAL TEAM, HOW CAN I CONTACT?
By moving to 123HOST's cheap Rocket Cloud VPS service, having problems with your service will be minimized. However, you still want to meet 123HOST technology, you can see some support channels here
AFTER PAYING PAYMENT, HOW LONG MY CLOUD VPS WILL BE READY?
Your service will be almost immediately available. Maximum can take 10s. If you do not have enough patience, then you can contact the technical team.
DOES 123HOST HAVE REFUND POLICTY?

123HOST offers the cheap hosting and we are confident of our service quality, so if within 30 days, if you are not satisfied we will refund 100%. See the refund policy here.
.
USING CLOUD VPS IS REALLY EASY OR NOT?

With the integration of the most advanced technologies such as: integrating Windows / Linux template set, automatic password reset system, automatic IPv6 allocation … VPS management is never easier than ever.
THE PRICE IS QUITE HIGH?
Comparing to current services on the market, 123HOST is confident that Rocket Cloud VPS service is one of the lowest cost service with the extremely high configuration. It only costs 250k / month, less than 8.5k / day (less than a cup of coffee) for a VPS service pack with 2GB of RAM and 25GB SSD. 123Host believes you are completely satisfied with this price.
I AM USING AND WANT TO RENEW ROCKET, WHAT SHOULD I DO?
Before the service expires for 7 days, the invoice will be generated and emailed to you. You only need to pay your bill and the service will be renewed.
I WOULD LIKE TO TRY THIS SERVICE?

Of course. You can use 123HOST's Cloud VPS service for up to 5 days. but you need to provide the People's Identity for 123HOST to determine.
With 123Host
make everything easy!
Contact now for free support and consultation about Clous VPS service through telephone at the office and coffee shop.