Brand 123HOST
1. BRAND NAME
123HOST
Note: 123HOST is contiguous and capitalized
2. LOGO
Round version logo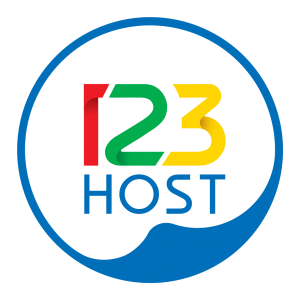 Horizontal version logo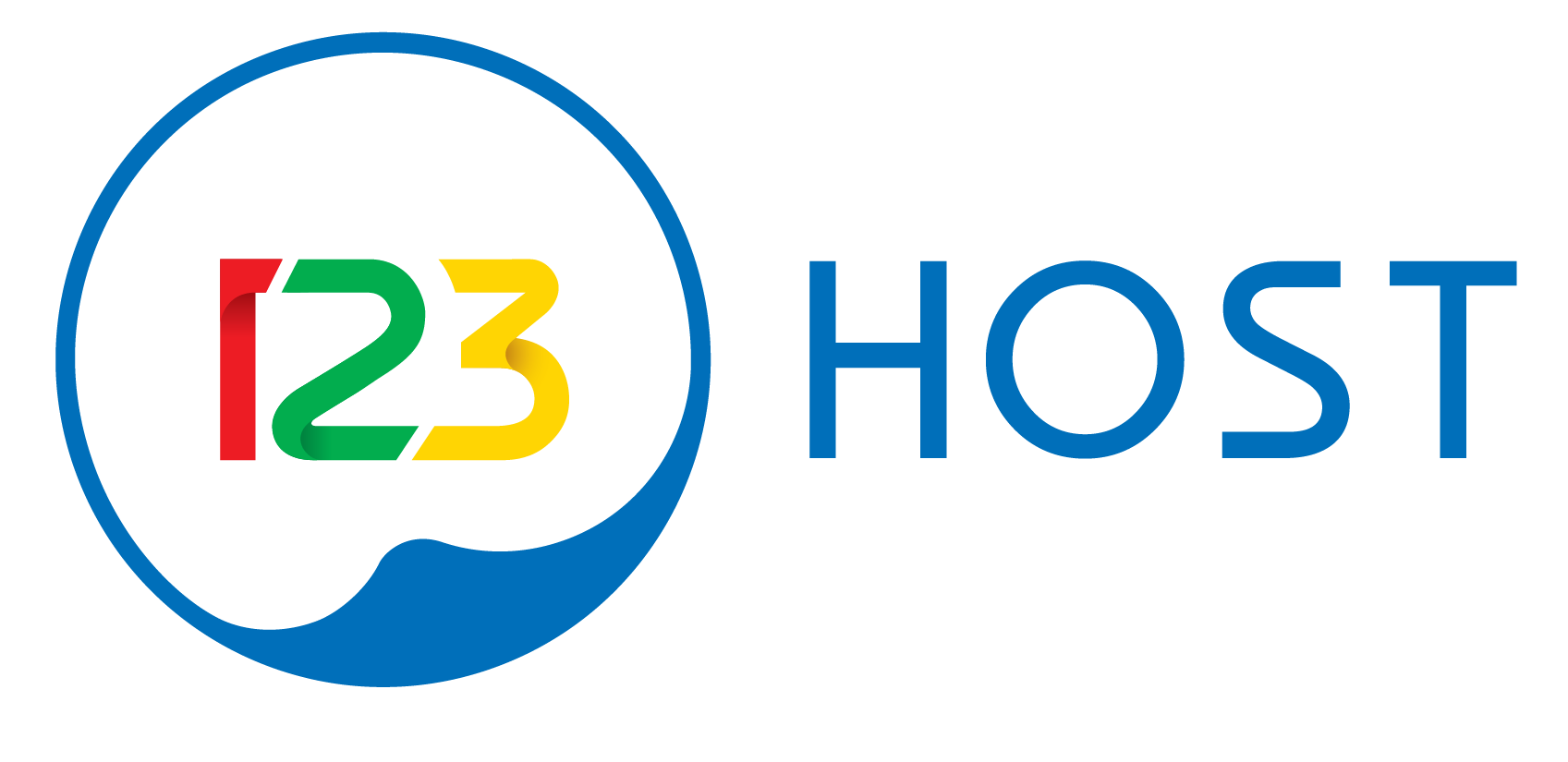 Download logos in PNG and SVG here
The proportion of the logo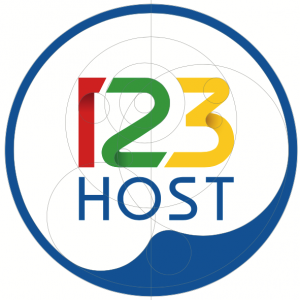 The logo of 123HOST is a strong development based on the old logo idea. The layout and expression are different, but the logo does not lose its inherent core values.
With a moving circular layout - merged by 3 circles in the standard ratio (1: 1.1618) is representing Human - Heaven - Earth. All things combined into a single block to show more strength, solidarity, and unity. The circle here also represents integrity, immensity (universe), and eternity.
The text 123 with a bright color in an overlapping style is the name of the brand and the main highlight of the logo. This text is created by seamless lines along with HOST font. The intention of the text is to refer to the connection, sustainability as well as show the nature of the industry that 123HOST is building and developing.
Three numbers 1, 2 và 3:
Number

1

red: Symbolize the enthusiasm and dynamism of people (Human). Number

1

is the first important factor.
Number

2

green: Symbolizes the harmony of nature (Heaven). Number

2

is the second factor.
Nubmer

3

yellow: Symbolizes the earth (Earth). Number

3

is the third factor.
The harmonious combination of Human - Heaven - Earth, the harmony of heaven, earth and human, is the foundation of sustainable development.
The text HOST: The textHOST the blue color represents the company's line of business.
Combination of three circles 123 with the text HOST creates the brand name 123HOST with the power from heaven, earth, and human to create sustainable development.
3. SLOGAN
The Most Enthusiastic Customer Support Website Hosting Service Provider
Meaning: 123HOST always tries to bring our customers the highest satisfaction when using 123HOST's services. With a technical team of enthusiastic, experienced, and ready to support 24/7. 123HOST is always the most enthusiastic customer support Website hosting service provider.