To assure your choosing and using our service, 123Host guarantee money back within 30 days, applying to 123HOST customers with the following conditions: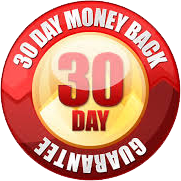 Customer needs to finish all payments before the service pack is activated
You will be account to all derived expenses in money transfer and all other cost (if any).
With invoice using promotion, Refunds will be deducted from the value of the promotion. Ex: Customer have registered for the service worth 1,000,000 VND. After that, you have a 200,000 promotion code and using it. The money will be refunded is 1,000,000 – 200,000 = 800,000
Do not refund with services violate the rules of use at https://123host.vn/quy-dinh-su-dung-dich-vu.html .
Just using for Hosting and VPS services
Refunds will be transferred to your bank account, electronic wallet or credited to your account.
We hope that with this policy, customer can be assure and have a chance to try our services to have a sustainable cooperation with 123Host.