Cloud VPS in Vietnam
Unbeatable performance, cost savings
Vietnam VPS is a Cloud VPS service located in Vietnam. Using KVM virtualization technology, SSD hard drive, unlimited bandwidth, good international transmission. Uptime 99.99%.
Unbeatable performance, full management of your Cloud VPS at the lowest cost.
Vietnam VPS Service Price List
Location Vietnam

You are using promotional code 9BFPVD, the price in the list below does not include the application of this promotional code. Click Order now to see the results of using the promotional code!
Performance
RAM
CPU
SSD Storage
Bandwidth
Price
1GB


Linux only

1 CPU
12GB SSD
Unlimited
$6.32/ month
Order now

Popular

2GB +

1GB




Linux only

1 CPU
25GB SSD
Unlimited
$11.05/ month
Order now
4GB+

2GB

2 CPU
40GB SSD
Unlimited
$22.11/ month
Order now
6GB
2 CPU
50GB SSD
Unlimited
$27.37/ month
Order now
8GB +

1GB

4 CPU
64GB SSD
Unlimited
$34.21/ month
Order now
10GB
4 CPU
80GB SSD
Unlimited
$46.32/ month
Order now
16GB +

2GB

8 CPU
120GB SSD
Unlimited
$65.79/ month
Order now
18GB
10 CPU
160GB SSD
Unlimited
$94.21/ month
Order now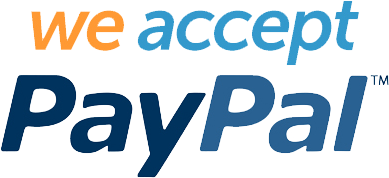 The advantages of Vietnam VPS
Datacenter in Vietnam
Uptime 99.9%
Cost Savings
Full-featured Control Panel
Enterprise class SSD
Integrated Firewall
Ready in 3 minutes
Extra RAM for free(*)
Is a high-performance Cloud VPS service.
123HOST uses an Enterprise SSD hard drive and an Intel Xeon CPU. We commit to delivering the highest performance.
CPU Intel Xeon
Enterprise class SSD
Variety of operating systems
Cloud VPS supports most popular operating systems (OS). You can choose the right OS for your application.




Who is Vietnam VPS for?
Vietnam VPS service for customers who have experience in VPS management. Here, you will manage your own Cloud VPS from installation, configuration, and service optimization. 123HOST will be responsible for ensuring the Cloud VPS infrastructure and supporting the basic technical issues for you.
Vietnam VPS is for customers who want to use VPS with a server located in Vietnam.
Full-featured Control Panel interface.
Manage your Cloud VPS easily through our admin interface even on your phone or computer.
VNC Console feature helps you directly manipulate the console screen of Cloud VPS. Using HTML 5 technology, you can manipulate with any browser, even on your phone.
This feature is very useful when you cannot remotely manage your Cloud VPS via SSH or remote desktop.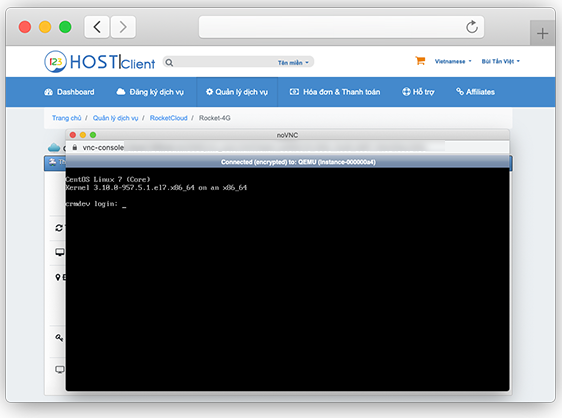 Control Panel interface supports many languages, you can choose the language that is right for you.
When you need to manipulate Reboot (restart the server), in addition, to manipulate at the operating system, you can do it through the Cloud VPS management interface. Supports Normal Reboot and Hot Reboot. In addition, you can On, Off Cloud VPS when you need it.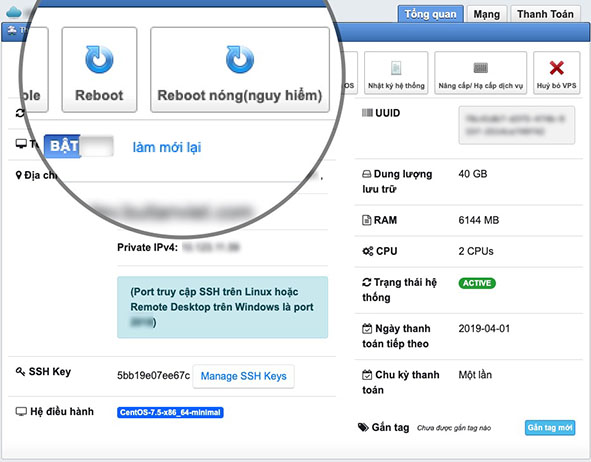 Control Panel interface supports many languages, you can choose the language that is right for you.
You can reinstall your Cloud VPS via the Reinstall feature. The reinstallation takes place within minutes and is completely free.
This feature helps you to manipulate your Cloud VPS when the operating system (OS) fails to reboot (maybe because you mistakenly deleted files at /boot or similar).
SAfter entering OS Rescue mode. You can SSH into your Cloud Server with your new SSH information to retrieve data and perform debugging tasks.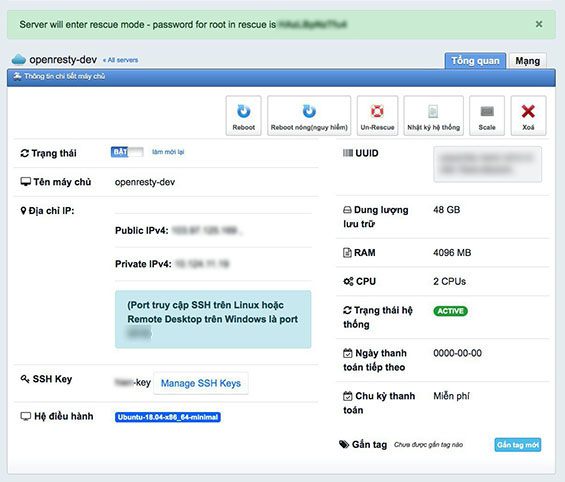 Help you to manage SSH Key, add and remove SSH key for Cloud VPS. Help you easily manage Cloud VPS Linux via SSH.
Use the Reset Password feature to reset the Root/Administrator password of Cloud VPS. Password will be reset immediately without restarting Cloud VPS, absolutely no downtime. Supports both Windows and Linux operating systems.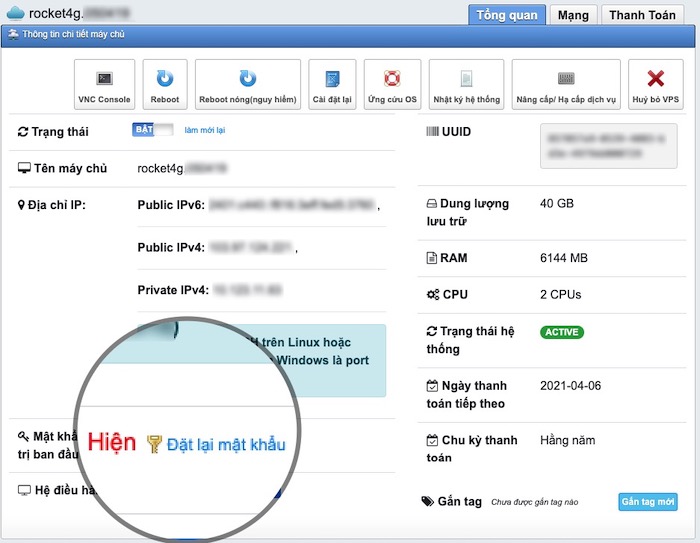 When you need to upgrade Cloud VPS to a higher plan, you can completely do it through the interface. The upgrade process will not affect hard drive data stored on Cloud VPS.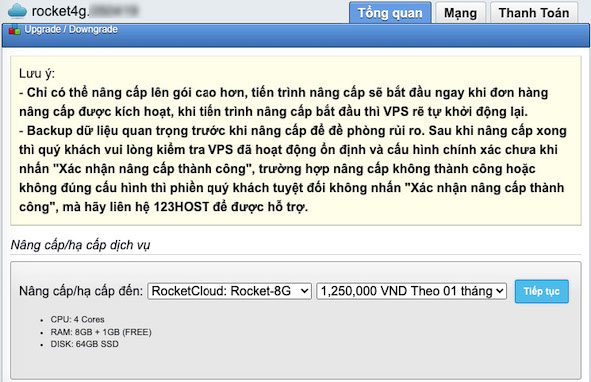 In addition to working on the desktop, you can completely manage Cloud VPS through your phone.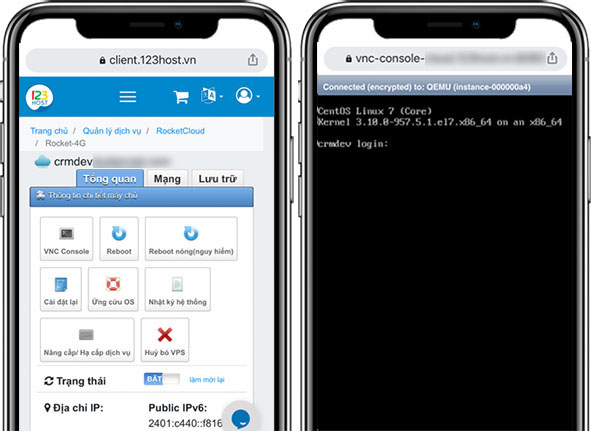 Vietnam location
Fastest Transmission.
Cloud system is located in the best data centers in Vietnam (tier 3). Therefore, domestic network transmission will be many times faster than foreign cloud systems.
No more worrying about fiber optic cable breaks slowing down your website/app access.
Avg Ping
7.6 ms
From Vietnam network
Ping faster
7 times
Compared to Singapore location
Ping faster
30 times
Compared to the US location
Cloud VPS is highly stable with 99.9% uptime
With more than 8 years of experience in deploying Cloud infrastructure, we are proud and commit to bringing a Cloud VPS solution with high stability, 99.9% uptime.
Security with a dedicated firewall
Cloud VPS system is protected by a dedicated firewall. Help prevent DDoS attacks on your website/application. And of course completely free.
We accept Paypal
Paypal is a popular and trusted payment method. You can make payments for the service via PayPal (no payment fee). The service will be activated immediately after completing the payment.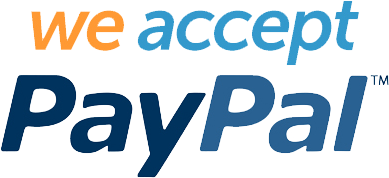 Support
We are Vietnamese.
All 123HOST staffs are Vietnamese. We support customers in the English language, 24/7. Therefore, when using 123HOST's services, you not only get high-performance Cloud VPS but also fast support.
Technical Support
24/7
including holidays
With
> 8 years
Experience
Reviews from our customers
Many customers are using it and are satisfied. Let us be at your service!
Hai
Ping time đến địa chỉ ở VN là 47ms, không phải 7ms như quảng cáo. Nhân viên hỗ trợ tốt.
HO TRAN THANH CONG
Cloud VPS service is very good! Stable network, I appreciate!
Vương Học
Very good. Thank you guys.
Trần Huy Bình
I'm using 4 Cloud VPS, running very well. Let's all experience it. Thanks 123HOST. Good!
Vương Học
Cloud VPS is very good
Nguyễn Cao Hoàng
Staff is very enthusiastic and professional
Trần Minh Khoa
Good service quality, fast and enthusiastic support staff.
Nguyễn Bảo Tân
Stable service, enthusiastic support staff for our company's problems.
Choose 123HOST Cloud VPS today!