THANK YOU FOR YOUR INTERESTING AT 123HOST
Digital solutions for the enterprises
123HOST Digital Storage Company Limited is the most enthusiastic customer supporting website hosting service provider. Established in 2012 with a young, dynamic and professional team. All our activities are based on closed-loop automation standards. This automation process will help to reduce the risks related to Human.
Our hosting systems, domain names, VPSs operate independently and automatically. We dedicate all our resources to constantly improving the quality of our current system, developing new systems and, especially, supporting customers thoughtfully.
It is the automation and advanced technology that help to save the cost in human resources investment and delivers superior and stable service performance. At the same time, We also give customers our price benefit.
We invest a lots in network, security and datacenter infrastructure. Because of having a good infrastructure, a strong server system with advanced software technology, your service will operate stably. We also have a 24/24 attacking activities prevention monitoring systems which automatically filters and blocks all intrusion activities. Therefore, you will feel absolutely safe when using 123HOST's services.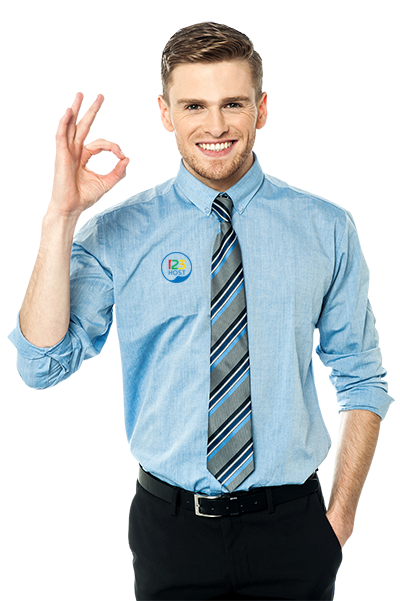 Service advantages of 123HOST
Making customer satisfaction as our top criteria in the goal of development. Making our company credit as a foundation for sustainable development. 123HOST always researches the application of new technologies to make your services become the best.
The top capable hardware
Hosting servers, VPS are using the latest E5-2620 CPU, 32G RAM or the newest ones. Using the original SuperMicro USA server.
Unlimited bandwidth
Being the first hosting provider in Vietnam with unlimited bandwidth for all Hosting services, VPS, Server and hosting locations.
Well establishing and stable infrastructure
123HOST chooses the best datacenters which are VDC2 and ViettelIDC as the place to locate the network and server. Switches, routers and network models are individually designed. In combination with specialized firewall equipment to create a network with stable quality and security against the threats of hacking attacks hidden on the Internet.
SSD Hard drive standards
All hosting server systems, VPS'S 123HOST are using SSD hard drives. High hard drive read and write speed contributes greatly to the server performance.
Advanced technology
Using the most advanced and optimized technologies such as Litespeed Enterprise, Nginx, Cloudlinux, cPanel operating system which helps to improve the efficiency and security. Free DirectAdmin when using SSD VPS.
Dedicated supporting
With a professional and experiencing technical team, who always available to support customer 24/24 all the times, including holidays. 123HOST brand is the most enthusiastic customer supporting website hosting service provider.
123HOST DIGITAL STORAGE COMPANY LIMITED Nice to welcome you at
+ Address: Level 8, 178/8 D1 Street, Ward 25, Binh Thanh District, HCMC
+ Tel: 02873 002 123 – 028 3622 0142
+ Email: info@123host.vn
+ Tax code: 0312088232